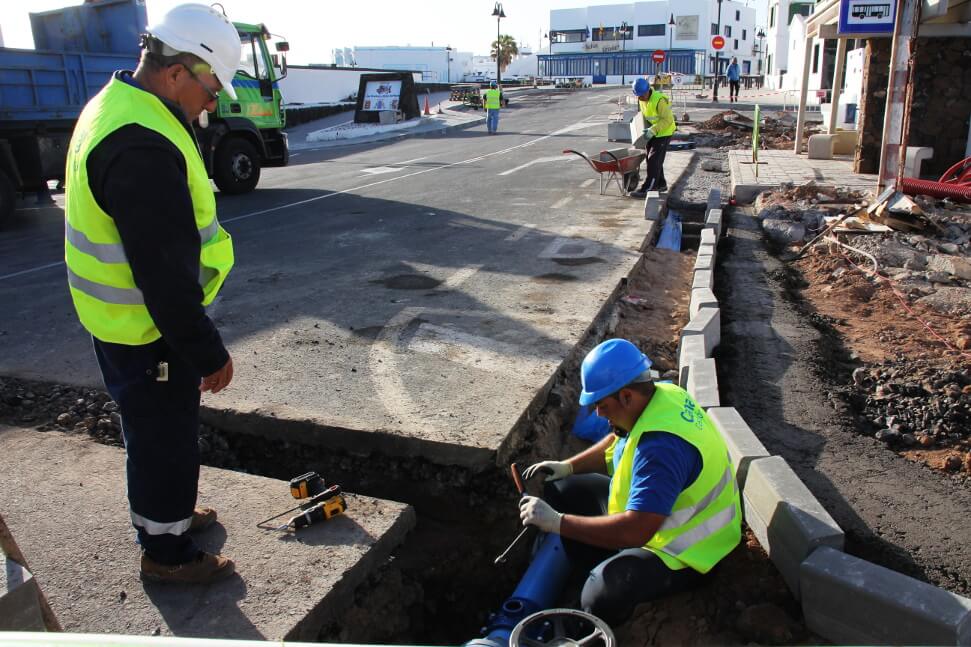 Canal Gestión Lanzarote is the result of joining together effort, knowledge, experience and professionalism of a great team of people made up of more than two hundred and fifty employees.
These employees form the largest strategic asset of the company. As a result of the daily work carried out and the implication of them all, Canal Gestión Lanzarote is in a position to fulfil and guarantee its tasks.
So, one of the pillars in terms of human resource management, is that it passes through the integration of prevention in the work place, social participation and training, and resource of adequate protection measures.
In addition to this extensive qualified workforce, committed to the management of this basic public service, is a modern and efficient fleet of vehicles which cover the insular geographic terrain on a daily basis.